Best of NAMM 2015
DRKLight pick his favorites from NAMM 2015 in Anaheim, California.
NAMM always get DJs, Producers and everybody else involve in the music making field excited and anxious to know what the near future holds for the companies that are holding us down. Pioneer came out swinging heavy with the surprise MP 2015 mixer and the XDJ-RX. I can see both become heavily used in their respective sector of the DJ scene, with the MP 2015 appealing more to the underground DJs.
Numark keps it head up with the NS7III by adding that screens bar to the unit. More and more we're seeing units that are putting our eyes on them and less on the laptop.
Moog dropped the System 35, which is not something the average producer and studio owner can afford. I mean, it is a gorgeous and richly sounded synth. However, it is gonna be a very limited sell with that $22,000 price tag attached to it.
The very exciting announcement on the software side at NAMM 2015 was Omnisphere 2.0. I mean, this thing will come loaded with new features and samples. It even has a new way to add your own samples to the engine, which translate to being UNLIMITED.
Check out my full 20 picks below for NAMM 2015.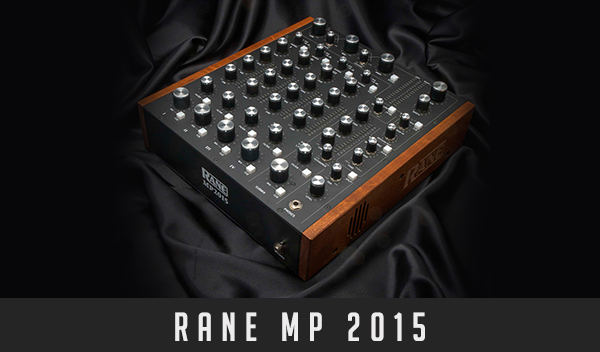 "Rane worked with some of the World's best DJs and clubs to redefine the Rotary DJ Mixer. With help from Doc Martin, Steffi, Dixon, Ata, Oliver Hafenbauer, Anthony Parasole, Martyn, Gerd Janson, Ben UFO, Derrick Carter, Mark Farina, Tim Sweeney, Efdemin, Brian BeeZwax, James Patrick, a handful of Seattle's best DJs and many more, Rane is proud to introduce the MP2015.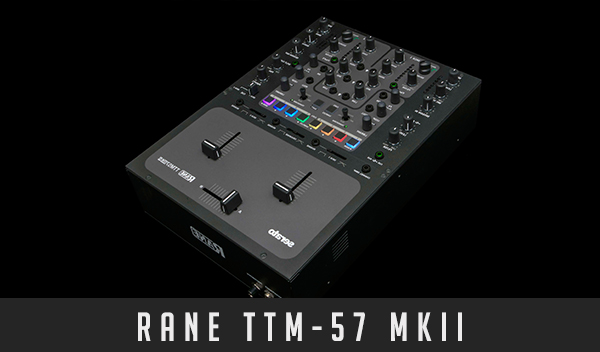 "The TTM57mkII stays true to its original design by supporting familiar workflow while improving performance and software integration. Updated software controls include silicone RGB backlit pads for triggering 4 cue points per deck or the SP-6 sampler. Classic joystick controls toggle slip, instant doubles, internal mode, censor, and transform. Dedicated auto-loop & loop roll controls with back-lit buttons. Intuitive Serato DJ iZotope FX controls for easy & quick access.?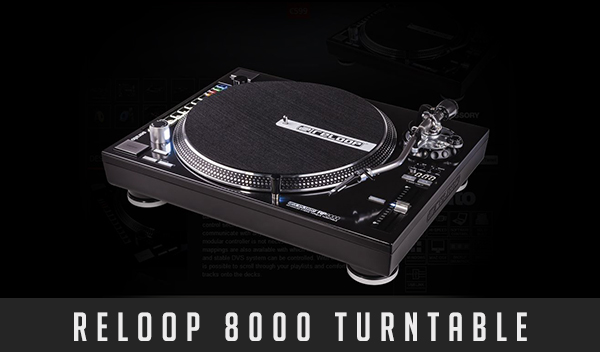 The Reloop RP-8000 Straight combines modern DJ technology in an advanced turntable. This hybrid high torque turntable does the balancing act between approved direct drive technology and a digital control section for your DJ software. The RP-8000 Straight is able to communicate with any midi compatible DJ software  an additional modular controller is not necessary anymore. Serato Scratch Live mappings are also available with which the worldwide most popular and stable DVS system can be controlled.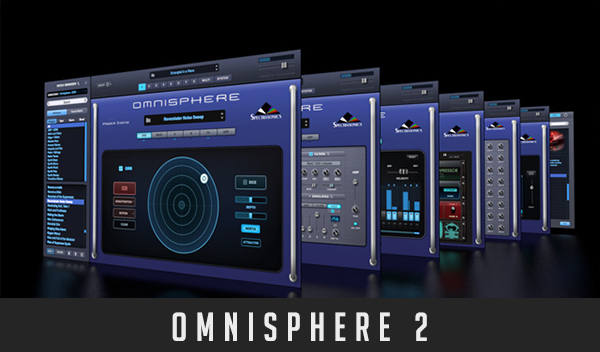 After many years of development, we are thrilled to announce that Omnisphere 2 is coming in 2015. This is the first v2.0 of any Spectrasonics instrument and it's truly a gigantic one! Check out the new feature list and the video introduction by Spectrasonics Founder and Creative Director, Eric Persing.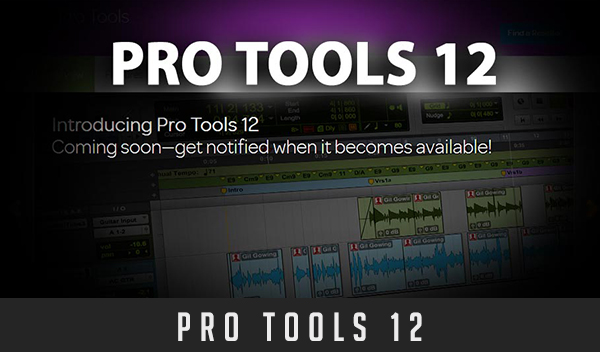 The latest version of Pro Tools is now more easily and affordably accessible than ever. In addition to the software being available to own and upgrade as before, you can now subscribe to Pro Tools software on a low-cost monthly or annual basis, enabling you to pay only for the software when you need it. And you'll always have access to the latest updates, upgrades, and support through the included Avid upgrade and support plan. Plus, when updates are available, you can get them delivered to you straight from the cloud.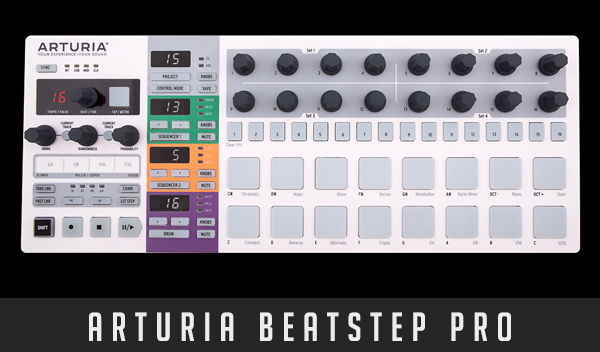 Beatstep Pro fits nicely in any studio. Used as a MIDI controller, it provides enough knobs, pads, transport controls for any use case. All of these controls are fully customizable, using the included MIDI Control Center application. The drum and melodic sequencers make it a perfect companion to any DAW, offering a new approach to composition.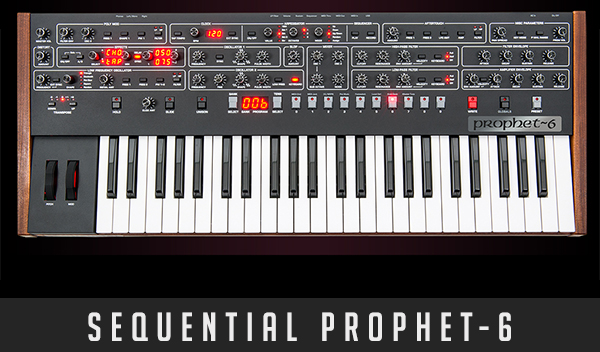 The Prophet-6 is Dave Smith's tribute to the poly synth that started it all the Sequential Prophet-5. But it's not simply a reissue of a classic. Rather, as Dave puts it, it's the result of our effort to build the most awesome-sounding, modern analog poly synth possible. The Prophet-6 takes the best qualities of the original Prophet-5 true voltage-controlled oscillators, filters, and amplifiers and adds enhancements such as studio-quality effects, a polyphonic step sequencer, an arpeggiator, and more. The result is pure, unadulterated analog tone with the stability and reliability of a state-of-the-art modern synth.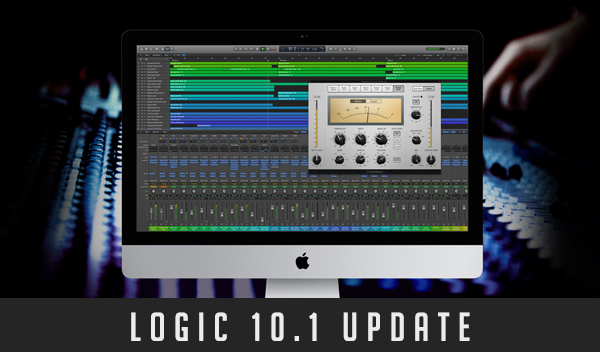 Logic Pro has an enormous collection of plug-ins and sounds to help you flesh out your ideas. Put a chord through the Arpeggiator and experiment with new sounds. Audition one of 1800 Patches, instruments, and effects for voice, bass lines, brass, strings, woodwinds, and so much more. And explore a collection of more than 3600 electronic and urban loops, covering everything from Hip-Hop to Electro House, Dubstep, Modern R&B, Tech House, Deep House, and Chillwave.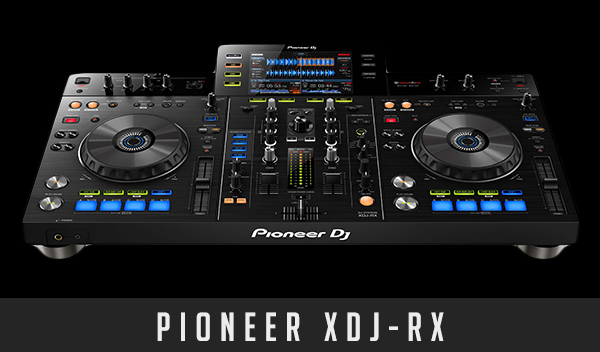 The XDJ-RX, is a DJ console that incorporates two separate digital players, a mixer, and a built-in monitor. The uniquely designed DJ system is intended for users of the popular Pioneer rekordbox music management software, which enables DJs to quickly play prepared music stored on a USB device, eliminating the need to connect or carry a separate computer for use as a music source. The XDJ-RX's featured 7-inch LCD screen provides a window of information including simultaneous display of music waveforms from each integrated player.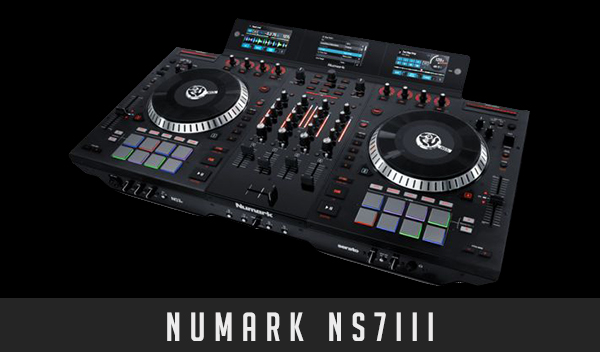 Building upon the acclaimed NS7II, the NS7III continues Numark's best of both worlds approach by fusing the power of a Serato DJ-managed digital music library with the coveted response of a professional DJ turntable. NS7III further raises the bar with real time visual feedback of Serato DJ via three vibrant, 4.3-inch full-color screens. Like Numark's groundbreaking and newly-minted NV controller, two screens provide moving waveforms, playhead, deck, and FX status. A third, central screen gives the DJ a dedicated view of their track library.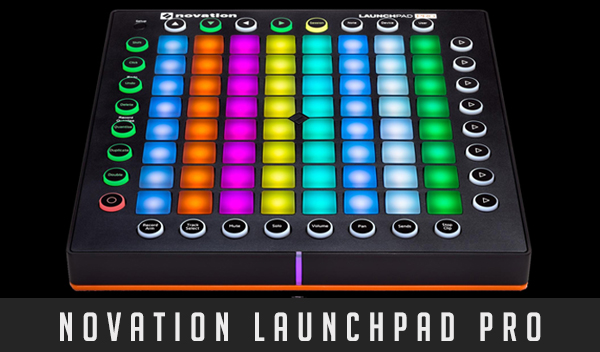 Launchpad Pro is much more than an instrument: it also gives you slick, immediate access to all your mixer controls mid-performance, so you stay in your flow. There's no need to enter a separate mixer mode; simply press and hold a mixer function button (like mute or volume), make a change, and then release the button to drop straight back into your performance.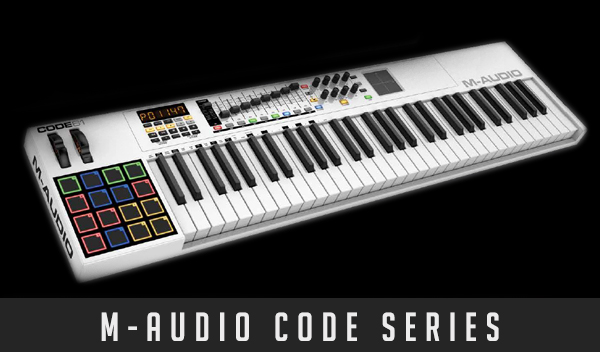 M-Audio, synonymous with innovative music production technology, today announced the introduction of its new Code Series keyboards, a family of three full-featured models. Available in 25-, 49-, and 61-key versions, the Code Series combines a remarkably smooth-feeling keyboard with a surprisingly complete feature set to create a keyboard line of unusually professional capability and unexpected value.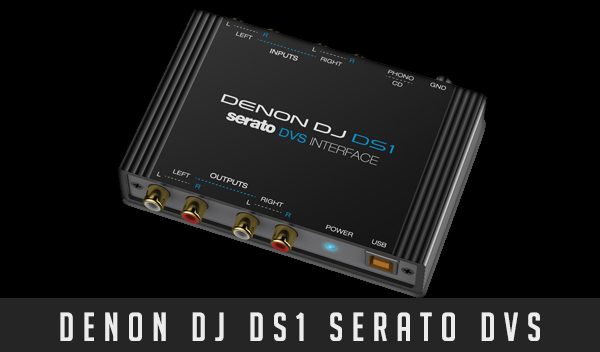 At the core of the all-new DS1 is a bi-directional audio interface with two sets of RCA stereo inputs for turntables or professional CD players. As users manipulate the vinyl or CD NoiseMap signal, Serato DJ software mirrors the control signal controlling digital tracks on-screen in real-time for beatmatching, cueing, scratching, and track juggling. Playback audio is distributed by the DS1 to a mixer or loudspeaker system in studio-grade 24-bit quality via two sets of RCA stereo outputs.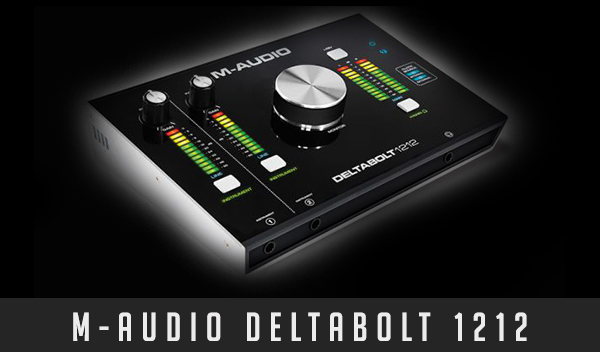 Recognizing the need for a high-quality audio interface that works with the super-fast Thunderbolt connection, M-Audio's Deltabolt 1212 provides absolutely pristine audio recording quality by virtue of its proprietary Octane-X mic preamps. Deltabolt 1212's superior preamps mean that recordings and bi-directional data transfers processed through the Delta Bolt 1212 have far better sound quality than previous audio interfaces, an invaluable benefit for users to whom ultimate audio quality is paramount.
In our next major update you can dramatically improve the navigation of numerous tracks in every view of your project while consolidating the signal flow of multiple sources through a single Group Track. The feature introduces a new style of editing in the Arrange View called Meta Clips. Meta Clips allow for easy editing of clips from multiple tracks in group track timelines.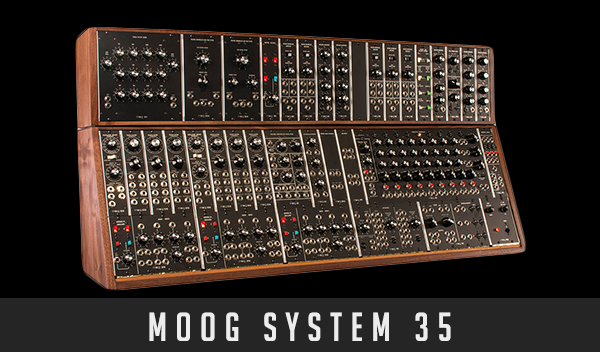 Three years of research and design has culminated in Moog Music recommencing the manufacturing of a limited number of Moog System 35 modular synthesizers. Using all of the original documentation, as well as the original circuit board and art files, Moog engineers have hand-built true recreations of the original instruments based on their 1973 factory specifications.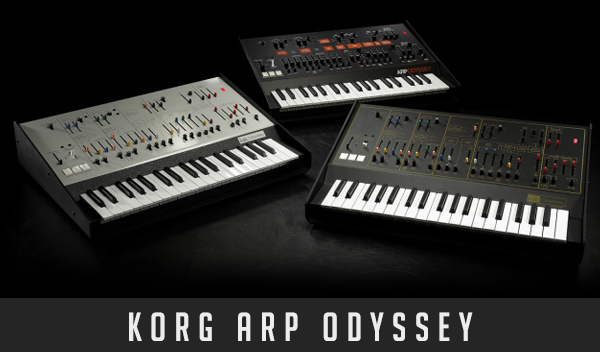 The ARP Odyssey was released in 1972 by ARP Instruments, Inc. and quickly became famous for its unique rich sound and innovative performance controls. It was a staple for many recording and performing musicians worldwide and was used on countless hit records over many years. The Odyssey was one of the highlights of the ARP company and became a long selling product. With slight updates and improvements it was sold through to 1981.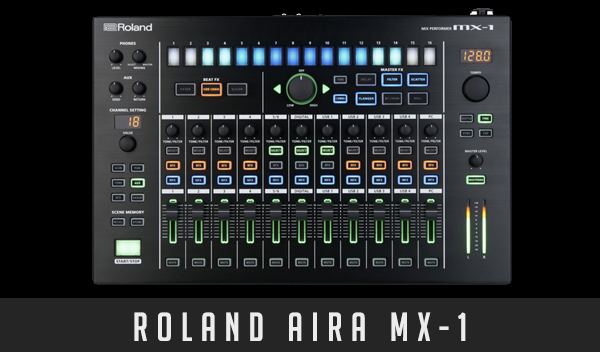 The MX-1 Mix Performer brings together your synths, drum machines, loops, DAW tracks, and more into a single performance-optimized mixing instrument. Combining elements of a mixer, control surface, audio interface, and step-based effector, the MX-1 is designed to be the nerve center of your electronic music rig. It's a mixer you can play and so much more.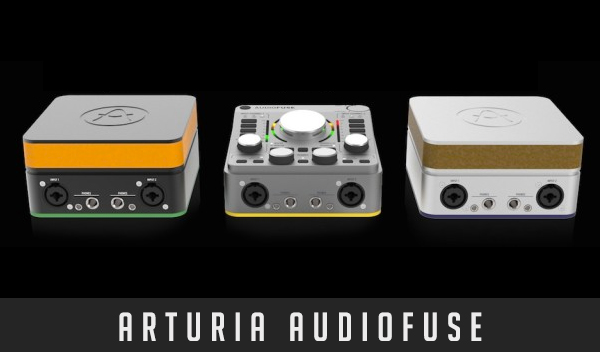 AudioFuse has a robust, solid aluminum chassis you can trust. And the quality of AudioFuse goes far beyond its good looks. Every single unit has to pass rigorous testing before it can be packed and shipped. It will even come with a test specification printout of your particular unit. Designed for the most demanding musicians and audio purists, AudioFuse keeps the sound, work and inspiration flows intact, and that's revolutionary.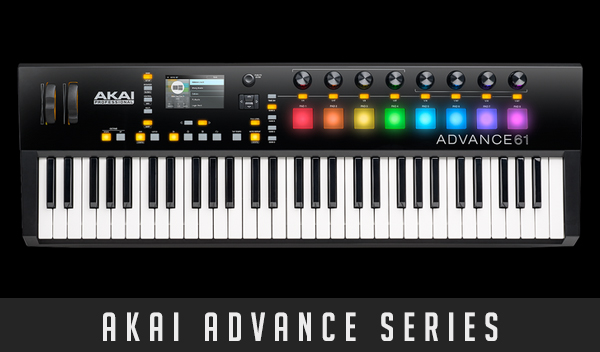 This is the way to do it! Akai Professional's Advance Keyboards are like nothing else you've ever played. The Advance 61 gives you unprecedented playability and unrestricted manipulation of any virtual instrument with our exclusive interactive, full-color display, complemented by performance-friendly hardware controls. Available in 25-, 49-, and 61-key sizes, the Advance Keyboards deftly fuse the power of software instruments with the live playability of a keyboard workstation, so you can create like never before. The dividing line between software and hardware instruments is finally gone!.